"Our Philosophy Is Simple.. Nature Holds The Key To Wellness."
Learn about who we are, what we do, and most importantly, why we do it…
Through the naturally occurring cannabinoids found in the hemp plant, we can restore our body's stability, comfort, and performance. Exhale Wellness is on a mission to harness these healing properties and make them available to everyone. 
Why do this? Because we believe that everyone deserves an alternative to traditional medicine, one that promotes balance throughout the entire body. By spreading awareness about the therapeutic qualities of hemp, we hope to empower individuals to take a holistic approach to health. 
As we strive to educate people about natural alternatives, we put our message into practice by creating organic products that enhance your body's function. By combining nutritious superfoods with high-grade hemp, we have been able to produce some of the most wholesome and beneficial products on the market.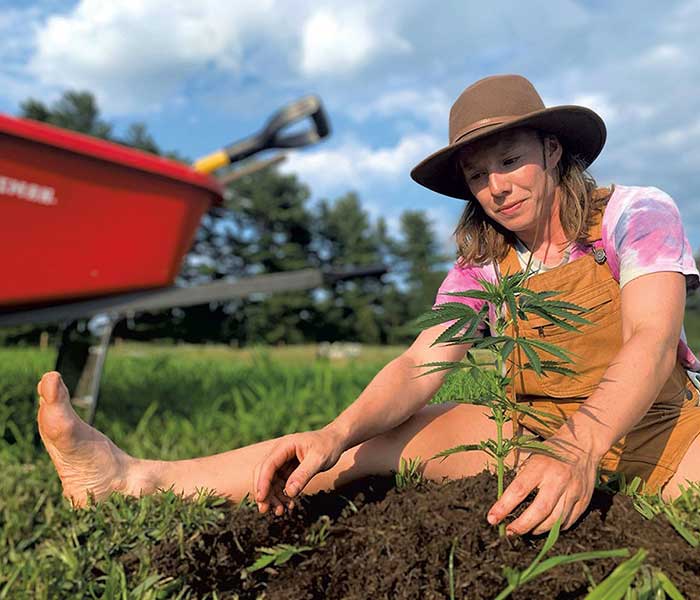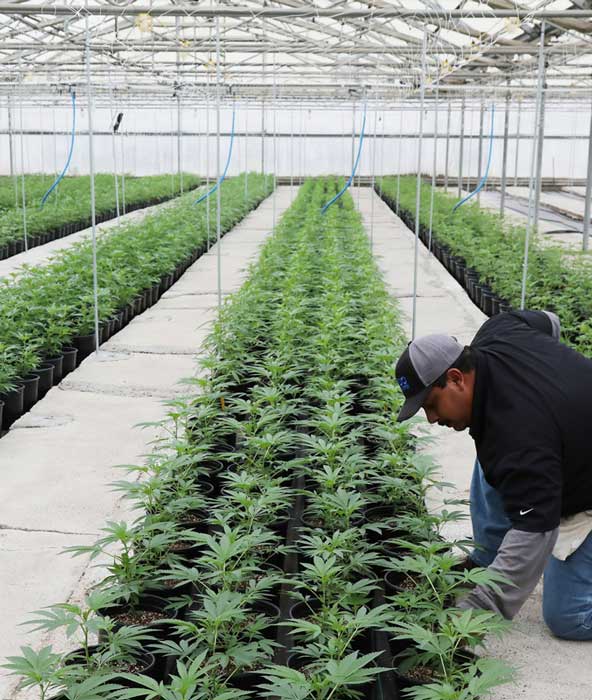 We're a tribe of hemp pioneers based in Los Angeles, California, with decades of experience in the organic food industry. We're cultivators, researchers, and enthusiasts that never stop pursuing genius. Through our partnerships with hemp farms in Colorado, we have perfected some of the highest-grade Delta 8 products on the market.
Our journey began with some research. The team took a good, hard look at the market and saw there was something missing: organic, plant-based hemp products. We strongly believe in the value of healthful products — not just for profit — so we immediately started grinding the gears (and the buds).
After careful research and development, we produced truly unique Delta 8 products that set new standards in the industry. We're talking all vegan, organic ingredients, plus some superfoods for extra benefit. Every product is also free of dairy and artificial colors and flavors.
Flower is just what I needed
I was honestly a little bit skeptical about trying Exhale buds because I wasn't sure about how delta 8 might affect me. But I'm SO glad I took the leap and bought some Hawaiian Haze! This stuff helps me unwind after work. I like that it does more than CBD but it's not super intense. I'm definitely going to try more delta 8 products from Exhale! Thank you!
I started using CBD because my dog was getting slow and before giving him CBD I wanted to try it for myself. I started with the drops and found that it helped me unwind after being at work all day. So I decided to give my dog some and he was able to move around more easily. Now I'm trying the gummies and loving those too.
Exhale is where it's at!
This company really gets it. They seem to care about health by making all their products with natural ingredients and no artificial anything. And you can really tell the quality of the products is so much better because of it. I have tried the oil and gummies and they both work incredibly well to manage my chronic back pain and depression. Plus, their customer service is super helpful. Will be a life-long customer of Exhale!
I've been coming to Exhale to learn more about d8 and the other cannabinoids, and I wanted to start with something mellow so I got some CBD gummy cubes. I'm vegan so I was glad to see that they don't use any animal byproducts. I loved the gummies and their clear-headed vibes, definitely recommend!
Customer service went above and beyond
Before I purchased my gummies (which are AWESOME, by the way) I called Exhale's customer support team to ask them some questions about shipping and the product in general. They went through every step with me and showed they care. My gummies arrived on time and I'm happy with them!
I live in a state where I can't buy anything with more than 0.3% THC, so I've been looking for an alternative to help with anxiety. Well, not I've tried every single vape flavor exhale has to offer because I can't get enough! HHC has been my favorite cannabinoid, it's perfect for relaxing without those racing thoughts.
Thank you Exhale!!!
I finally found my go-to store. I ordered the gummies and have been a huge fan ever since. The gummies work fast and help a lot with my sciatica. The oil is just as effective (I put it in my coffee) and with both of these, I can go about my life without as much pain. Will continue to buy.
The flower is fireee
I looove the og kush. I DEFINITELY recommend anyone to try it. It clears my head and gives me a nice feeling in my body. It's the best for my insomnia and after work. The products always ships too.
Exhale Delta 8 is the best!
Awesome delta 8! Love the oil for my anxiety; it helps so much when I go out (have social anxiety). I just bought 2 more bottles so I don't run out. I've called their customer service department with questions and they do their best to get me answers every time. Thank you exhale!
Getting me through the aftermath of Covid
I am dealing with a lot more anxiety and brain fog these days since I recovered from covid 19. I just feel off and pretty down most of the time now. But I found that the delta 8 oil is taking away some of the depression and helping me get out more! It's also deeply relaxing, so it helps a lot with just general anxiety. Thank you for making this product! It's saving my sanity rn.
Sour Space Candy
I ordered 1 ounce of the sour space candy to take a crack at making my own delta 8 edibles. The buds shipped right away and everything arrived fresh. I made brownies and they're calming my anxiety and neuralgia better than more expensive hemp buds I've tried! I will be ordering again.
The gummies are better than a prescription!
I've had trouble sleeping (and staying asleep) for YEARS. I've cut down screen time, tried meditating, and taking supplements, and nothing has helped until I bought delta 8 gummies. I take them about an hour before I want to go to sleep, they boost my mood, and then I drift off. It's like sleeping is easy all over again!
I love full spectrum CBD, but I wanted something with a bit more of a kick. My favorite thing about Exhale's Delta 9 products it that it brings out the best of both Delta 9 and CBD, even more than full spectrum products do!
The vapes work great
The vapes are really high quality (nothing unnatural in them) and they work great! I've never used delta 8 before, but this company helped me feel completely safe and informed on the products. Everything in the cartridge is natural, and it didn't get me too high. It just took the edge off and got me to a happy place.
A friend recommended HHC after I told her I was having trouble sleeping. I found Exhale and went with their flower, but I'm not much of a smoker so I switched to vapes. The smooth vapor and powerful effects of HHC were just what I needed, and I haven't had a problem falling asleep since!
Arthritis relief
Exhale Well offers good prices on their Delta 8 oil and I am satisfied with the fast delivery. I take two doses of the tincture daily to dull the pain in my hands and I'm happy with the effects. I experience far less discomfort and I feel like my hands may actually be healing a bit, since I know the hemp oil and delta 8 itself can reduce inflammation. I will continue to buy this product as long as it's available.
I used to buy delta 9 gummies from another company, but recently discovered that the average gummy is not vegan. I wanted a product that would give me relief, taste good, and not hurt any animals in the process. This is the only brand I've found so far that has all three qualities. Thanks Exhale!
I used to smoke on my lunch break to get me through the rest of my shift, but wanted to try something more natural. I've been mixing in some of Exhale's Delta 9 oil into my meals as I eat and it never fails to take the edge off. So much better than a smoke habit, and it always leaves me feeling great!
The gummies are just what I need!
I am in love with these gummies! I take one and a half each morning with breakfast and coffee. It kicks in quickly and oh my it's a wonderful feeling! My body feels like it's running smoothly and everything is just balanced. My mental state is much improved because of this product. I also love that all the ingredients are natural and vegan! Thank you Exhale!!!
Finally getting sleep thanks to Exhale!
I am a newbie when it comes to cannabis products. I tried the oil because I always have trouble sleeping and it has been working wonders. The taste is mild and good. I don't wake up multiple times throughout the night anymore and in the morning I feel refreshed!
I've been a longtime fan of Exhale, been buying their delta 8 ever since they hit the market. When I saw they were coming out with some new products I was confused about HHC. But after reading some of the blogs I felt comfortable enough to try, and have been loving it! Much more powerful than CBD, and just what I've been looking for. Between the delta 8 and the HHC, it's no wonder Exhale's #1.
Some of the best flower I've ever had!
I was looking for an experience that was somewhere between CBD and THC (so euphoric, but not too disorienting), and Exhale delta 8 flower is just that! I love rolling up some OG Kush to start my day. I can still function after smoking, but I'm in a much better mood and more relaxed. The smoke isn't harsh either and the flower shipped really fast.
When I saw that Exhale was adding even more products to their already impressive lineup, I wasn't expecting entirely new cannabinoids. But I've tried both the new CBD, HHC, and Delta 9 products and they're all incredible. My favorites are the Delta 9 + CBD gummies, because they're what I eat every morning. And the effects have only gotten more substantial the more I've taken them!
Fantastic customer service, great flower
Customer service is reliable and friendly. I live in Oregon and with free shipping available, two jars of 1 ounce buds arrive much faster than I expected. The fragrance and flavor of the flower is divine, and I haven't had any other bud give me the pleasant effects this one does. Thanks, Exhale. I will recommend!
Pleased with the products
So far, my husband and I are happy with the flower and the cartridges that we have purchased. The carts taste better than I expected they would, and we love that all the ingredients are natural! The flower and carts both cheer us up and help with my husband's anxiety. Thank you very much...
Exhale Has Been Featured In: