CBD + THC Oil [Delta 9 Oil]
$35.95 – $66.95 — or subscribe and save 25%
Lab Tested Full Spectrum CBD

Delta 9 THC

Glass Dropper Bottle

Safe & Natural CO2 Extraction

100% Natural Ingredients

Non-GMO

No Additives or Preservatives

Available in 600mg and 1200mg 
*** We do not ship to the following states: Arizona, Arkansas, California, Colorado, Delaware, Idaho, Iowa, Mississippi, Montana, Rhode Island, and Utah. ***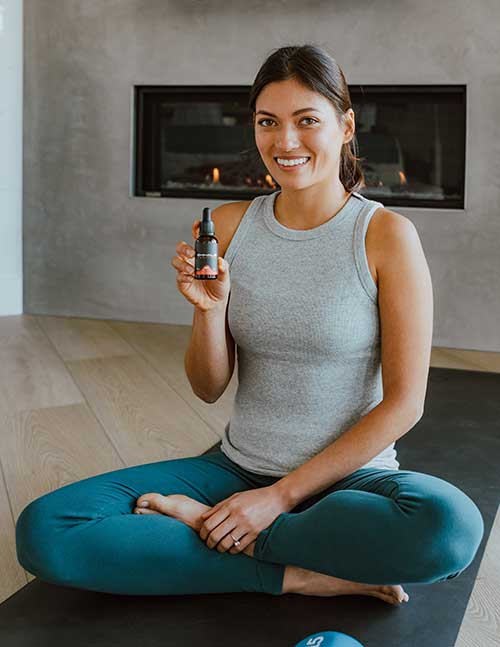 WHAT IS DELTA 9 TINCTURE OIL?
While many cannabinoids have potential benefits, the most well-known are Cannabidiol (CBD) and Tetrahydrocannabinol (THC). Delta 9 tincture is made by extracting the CBD from hemp flower using an advanced extraction process utilizing supercritical C02. The result of this initial extraction is the creation of a pure hemp-derived CBD product referred to as "extract."
CBD extract is then converted into Delta 8 THC utilizing an advanced conversion method known as isomerization. After this, the compounds are recombined and incorporated into a carrier oil, resulting in a perfectly balanced hemp-derived Delta 9 product!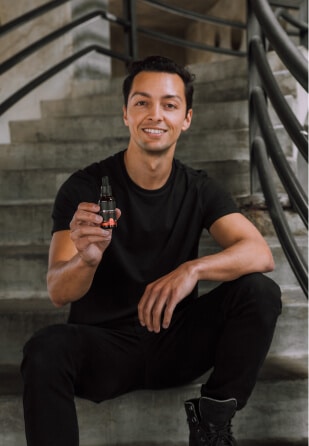 WHAT ARE THE BENEFITS & EFFECTS OF DELTA 9 TINCTURE OIL?
Delta 9 THC is a well-tolerated substance, like most commonly enjoyed cannabinoids. Delta 9 provides its positive effects by influencing the endocannabinoid system (ECS), partly responsible for many of the body's regulatory processes such as sleep, hunger, mood, and more! Both the benefits and effects one may experience following consumption are listed below. 
Benefits:
As a substance that enjoys frequent use in legal states for recreational purposes and even medicinal uses, Delta 9 THC is a product that provides many benefits. Some of the potential benefits one may experience from Delta 9 tincture include: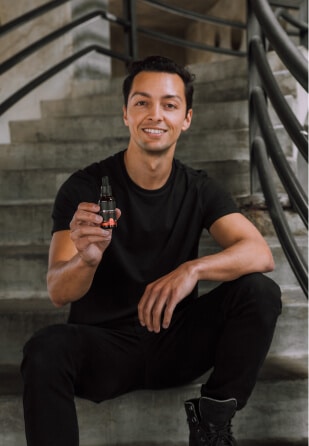 Differences Between
Delta 8 Oil, Delta 9 Oil & CBD Oil?
With multiple types of cannabis products available, it can be unclear what their differences are.
Below, I'll list each out and attempt to provide some clarity.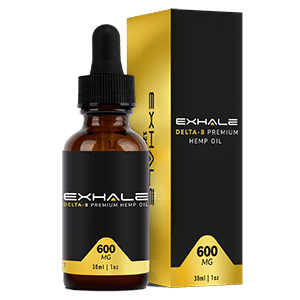 Delta-8 oil is a Farm Bill compliant cannabinoid product that produces blissful sensations. Delta-8 oil provides a mild experience that many consumers utilize to support more restful sleep or unwind their afternoon. D8-THC is a cannabinoid that is naturally produced by the hemp plant or from hemp-derived extracts.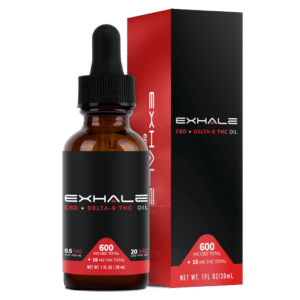 Using the most famous cannabinoid, often referred to simply as THC, Delta-9 oil takes advantage of the best qualities of Delta-9 THC and its mellow counterpart CBD. The result is a relaxing, blissful experience well enjoyed by those who appreciate the benefits of either compound. Delta 9 gives consumers the best of both worlds, expressing the most mellow effects of the plant while still providing consumers a truly euphoric experience."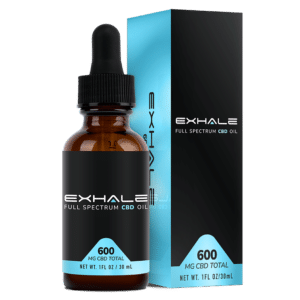 CBD oil is made by extracting CBD from hemp using supercritical CO2. The CO2 strips away the CBD molecules and is then purged from the final product to create a solventless extract. Like the other tinctures described above, manufacturers combine this extract with a carrier oil to make it ready for consumption. However, CBD oil differs from the other cannabinoids listed and will not produce the euphoric effects one might get from consuming Delta-8 or Delta-9 THC.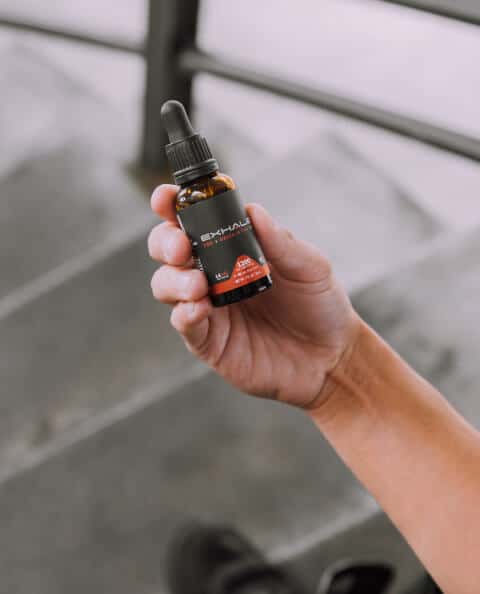 WHY BUY DELTA 9 TINCTURE FROM EXHALE?
Exhale's mission is to care for our consumers by giving them access to the best locally produced hemp products. Now, we are here to provide the most popular cannabinoid globally, Delta 9! When it comes to hemp-derived Delta 9 THC, Exhale Wellness is raising the bar!
Exhale Wellness does more than provide consumers the best hemp-derived CBD products; we make it easy to access! We provide fast delivery to ensure our customers have the relief they want when they need it. If the product you choose does not suit your needs, our products come with a 100% money-back guarantee, so you can be sure we have your back!
One of the most popular methods for enjoying full spectrum CBD, Exhale's tincture is specially created to nourish your mind and body. If you're not a fan of smoking or vaping your CBD, why not eat it? You can easily mix this all-natural tincture into a snack or meal, clearing your head and soothing your body as you eat. Hitting the gym? Mix some Delta 9 + CBD oil into your pre or post-workout drink. Unleash your inner potential with Exhale's tincture!
FREQUENTLY ASKED QUESTIONS (FAQ)
FINAL THOUGHTS - DELTA 9 OIL
Seeking a well-balanced but potent hemp product to assist in relaxation, recovery, and worry-free fun? Delta 9 oil could be the missing link! Utilizing the best aspects of the two most well-loved cannabinoids on the market, it's no wonder that Delta 9 Oil products have quickly become an instant favorite among those interested in holistic health trends! Go beyond reviews written by others, and experience the hype for yourself with one of our new Delta 9 products!
Incredible Medicine
I have used Exhale Wellness CBD Delta 9 Oil on my geriatric dog. Nelli is a lovely 16 year old SharPei. She has severe Osteo Arthritis and 2 years ago our Vet decided that it would be best for us to get her off of opiods for pain relief and transition to CBD products. After searching around and doing reasearch and testing I settled on a Diluted Delta 9 Oil twice a day. We used it to keep her as happy and healthy as we could right up until the end. (5/21)
If you have an older dog that could use the pain relief, increase in appetite and general uptick in their mood, this is the product for you!!!
Thank you Exhale Welness.
Highest Quality D9 out there!
I have a subscription to Delta 9 Oil. Great natural flavor and amazing effects! I've tried 'em all. Exhale D9 oil is the best :)
Great stuff
Would recommend to anyone.
Delta 9 Oil (CBD + THC Oil)
NEW CUSTOMER OPINION
I am enjoying your product of CBD/THC oil. The only thing I was disappointed in was the delivery time,very slow. I recently ordered the Delta 9 gummies,hoping for quicker delivery on this order.